Support for Swiss QR-bills in Next®
In order to modernize and streamline payment transactions, Switzerland has introduced the concept of QR-bills to replace the traditional payment slips.
Next® extracts data for the processing of invoices in numerous ways - depending on the format of the invoices you receive. Now we add support for the Swiss QR-bill, that allows us to extract detailed invoice information with almost 100% accuracy.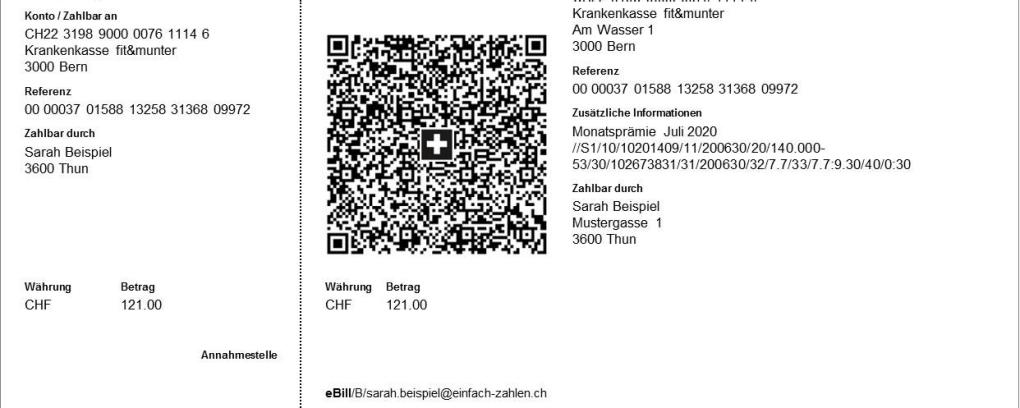 A QR code means almost 100% accuracy and efficiency
You can recognize the QR-bill by the Swiss QR Code, which contains all the information we need to automatically process your invoices in Next®.
Gradual replacement of the payment slips
The QR-bill will replace the current payment slips gradually, meanings that companies can, make payments using either the traditional payment slips or the new QR-bill. The Swiss QR Code in the middle of the payment section contains all the information that is also written in text on the invoice.
Future enhancements
We will utilize the many features in our new barcode library to provide better and more accurate extraction of data in other applications as well.
For the techies
We are replacing the barcode library in our data extraction module and we now use our standard ASPOSE library. The quality and general performance of this library is considerably better.
Commercial terms and conditions
This new feature is available at no additional cost, to users with an active service plan. Any consultancy assistance will be invoiced.
Disclaimer
Despite our best efforts, we may be forced to change both content and expected delivery of future product updates without notice.
Details
Title:
Support for Swiss QR-bills in Next®
Type:
New feature
Status:
Released
Release time:
March 2021
Affected products:
Next® Enterprise Archive
Next® Invoices
Next® Mailroom
Audience:
Next® users

Classification:
Public
Responsible product manager:
Kim Hellum
Updated:
19.03.2021
By:
Kim Hellum